Growing up I was never a big fan of pork chops. I would eat them but they weren't high on my list of favorites. Luckily, as I have gotten older and found my love of cooking I have discovered some ways to cook pork chops and really enjoy them. I mean how much chicken can someone really eat?!
I was excited when I found this great sounding recipe for Panko-Crusted Pork Chops with Creamy Herb Dressing. It just gives a fresh twist on your everyday pork chop dish. I also love that it is low in calories because with the crispiness of the coating and the creamy dressing, it doesn't feel like you're eating healthy. It's a comforting meal that you don't have to feel guilty about. It is also a pretty neutral dish, so it is easy to change up the side dishes that you serve with it each time.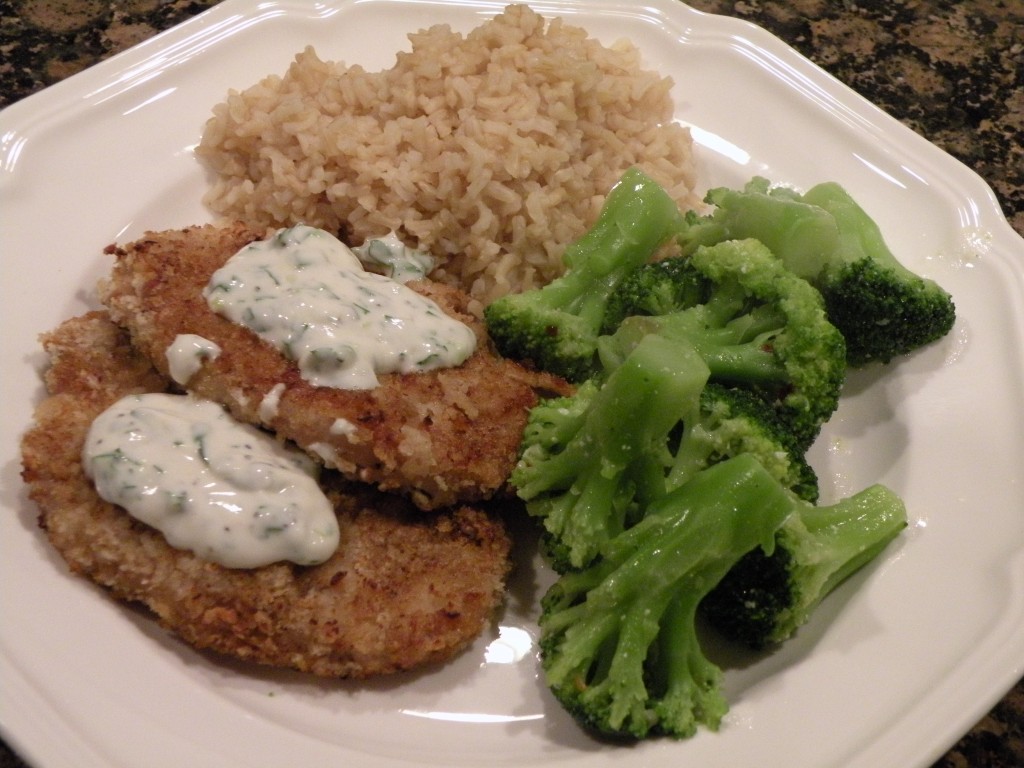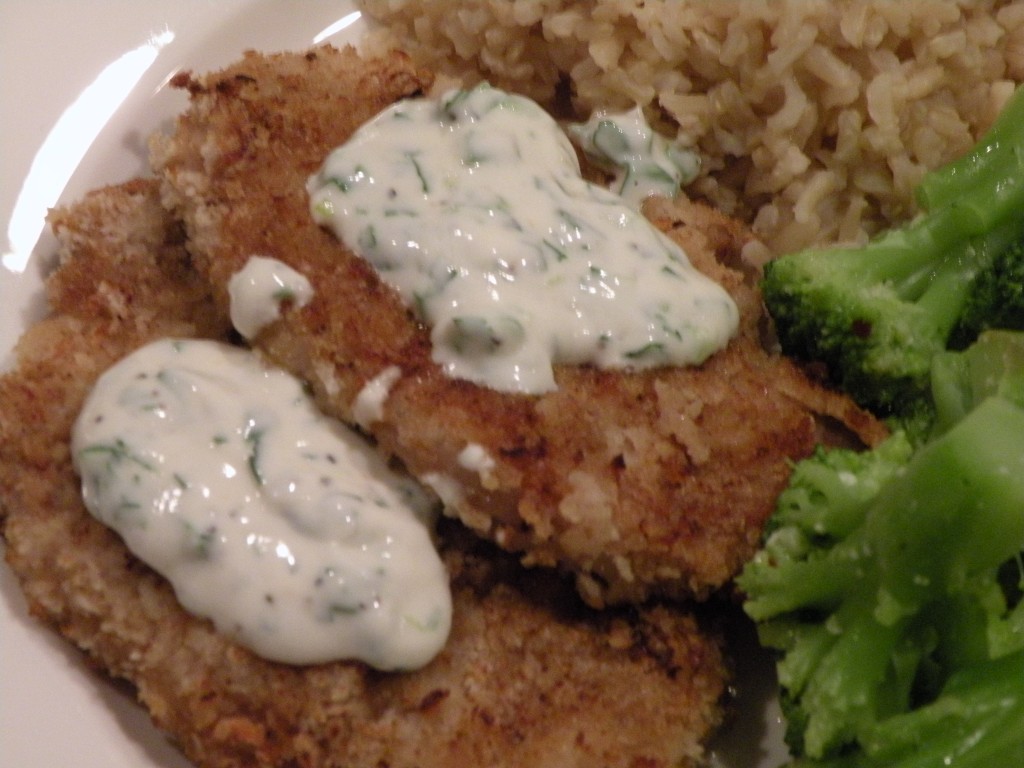 Panko-Crusted Pork Chops with Creamy Herb Dressing
courtesy of Cooking Light, October 2008
2 tsp. all purpose flour
1/4 tsp. salt
1/4 tsp. onion powder
1/4 tsp. ground cumin
1/4 tsp. chili powder
1/8 tsp. crushed red pepper
1 tsp. low sodium soy sauce
1 large egg white
1/3 cup panko (Japanese bread crumbs)
2 (4-ounce) boneless center-cut loin pork chops (about 1/2 inch thick)
1 tsp. olive oil
cooking spray
Dressing
1 tbs. chopped green onion
1 tbs. chopped fresh flat-leaf parsley
2 tbs. fat-free sour cream
1 tbs. fat-free milk
1 tbs. reduced-fat mayonnaise
1 tsp. cider vinegar
1/4 tsp. garlic powder
To prepare pork, preheat oven to 450 degree.
Combine first 6 ingredients in a shallow dish. combine soy sauce and egg white in a medium bowl, stirring with a whisk. Place panko in a shallow dish.
Dredge pork in flour mixture; dip in egg mixture. Dredge in panko. Heat oil in a large nonstick skillet over medium-high heat. Add pork to pan; cook 1 minute on each side. Place pork on a baking sheet coated with cooking spray. Bake at 450 degrees for 6 minutes or until done.
To prepare dressing, combine onions and the remaining ingredients. Serve dressing with pork.
Yields 2 servings. Serving Size: 1 pork chop and about 2 tbs. dressing.