Instead of posting a recipe inspired by a previous Taste of the Nation chef this week, I decided to post about the chef who made the South Florida Taste of the Nation events what they are today…Chef Allen Susser.
Recently I had the opportunity to go try out a new Delray Beach restaurant called Taste Gastropub. James Beard Award recipient, Chef Allen Susser, owner of the acclaimed Chef Allen's Seafood Grill in Aventura, is the consulting chef for the new restaurant, which opened on April 12, 2010.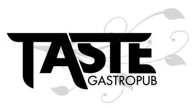 The new hot spot has somewhat of a retro feel, with the food having an emphasis on products sourced from small farmers and local fishermen. The menu ranges from bar snacks to hearty entrees. All of the plates are on the smaller side, somewhat similar to a tapas. There is even an adorable mini candy bar they will bring right to your table, with gummies and m&m's, just to name a few. There is indoor seating, as well as outdoor seating on the front patio or in the fabulous outdoor courtyard area.
Our experience was quite nice. We sat in the outdoor courtyard and had a waiter full of personality. We sipped on some of their signature cocktails and enjoyed a number of their small dishes. Our table started out with some of the smaller snack size choices, which included Hot Potato Chips with Onion, Garlic and Chive Dip, as well as their Triple Cooked French Fries. I personally loved the potato chips and dip.
We then moved on to somewhat larger dishes which included, Laughing Bird Shrimp Ceviche with grapefruit, gin and corn nuts; Niman Ranch Skirt Steak with Roquefort Butter and Garlic Herb Frites; Peeky Toe Crabcake "Po' Boy"; and the Korean Style Spare Ribs. I personally tasted the Ceviche, which was fabulous. The shrimp were so tender, and the grapefruit was an excellent addition. I also sampled the Crabcakes and the Skirt Steak, which were nice choices as well.
They have a fun filled selection of desserts to finish off your meal, including homemade Almond Joy bars and Kit-Kats. I had the Pecan Pie with Praline Pecan Ice Cream; I have to admit that it was my favorite part of the meal. My husband and one of our friends both had the Key Lime Pie, which is quite tasty as well. We also had the opportunity to sample the mini candy bar, complete with baby scoops to help yourself to the selection of nostalgic treats.
It was a great night out and a very enjoyable experience. If you are in the area you should definitely give Taste Gastropub a try.
Don't forget, if you are going to be in South Florida on May 13th you should get your tickets to Taste of the Nation Fort Lauderdale. Just visit www.strengthsouthflorida.org to purchase your tickets. As one of my readers you can enjoy 10% off the ticket rate by entering discount code*: WEBFTL.
*Discount code only good for the Fort Lauderdale  event.