As someone who grew up being taught that it was very important to eat breakfast every morning, it was strange to me that Greg doesn't eat breakfast. He likes eggs, bagels, cereal…you know, most of the basic breakfast foods; he just doesn't like to eat in the morning. Well, after spending nine years with him I learned that he doesn't mind breakfast as long as he can have it later in the morning, around 9 or 10. Of course with work and all it isn't always convenient to eat at that time, so I try to think of ways for him to have something quick or on the go. So far cereal has been a staple and now muffins have been thrown into the mix. Luckily he enjoys healthy muffins over the sugary ones, so that works out well.
We have been trying to find a great raisin bran muffin recipe, since that is his favorite combination; so when I saw that the Tasty Tools event for April at Joelen's Culinary Adventures was muffin pans I thought it would be a perfect time to experiment. When we bought the wheat bran for the last recipe we tried, the package also had a recipe on it. I told Greg we would try that one next time. Sometimes I am weary of the package recipes, but this one had healthy ingredients and sounded pretty promising.
After pulling up a "to do" list and seeing the Tasty Tools event on it with the entry date drawing near I realized that Greg also needed breakfast so I had better get to work on those muffins I promised him. I am very happy that he convinced me to use that recipe because the muffins came out wonderful! They were moist and had a great texture. I was worried they may be a bit bland since the only form of sweetener in them was honey and I used unsweetened applesauce, but to my surprise they were plenty sweet enough. I have a feeling that these may be a new favorite staple for Greg's breakfast.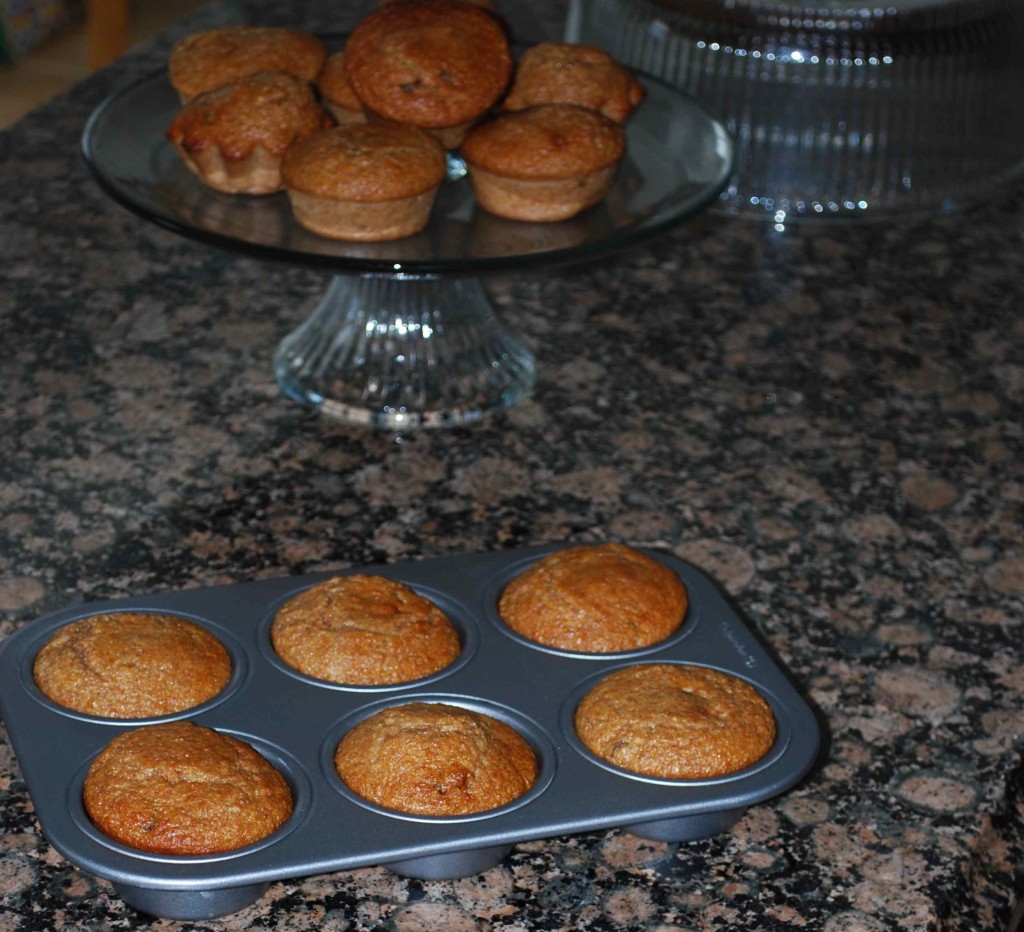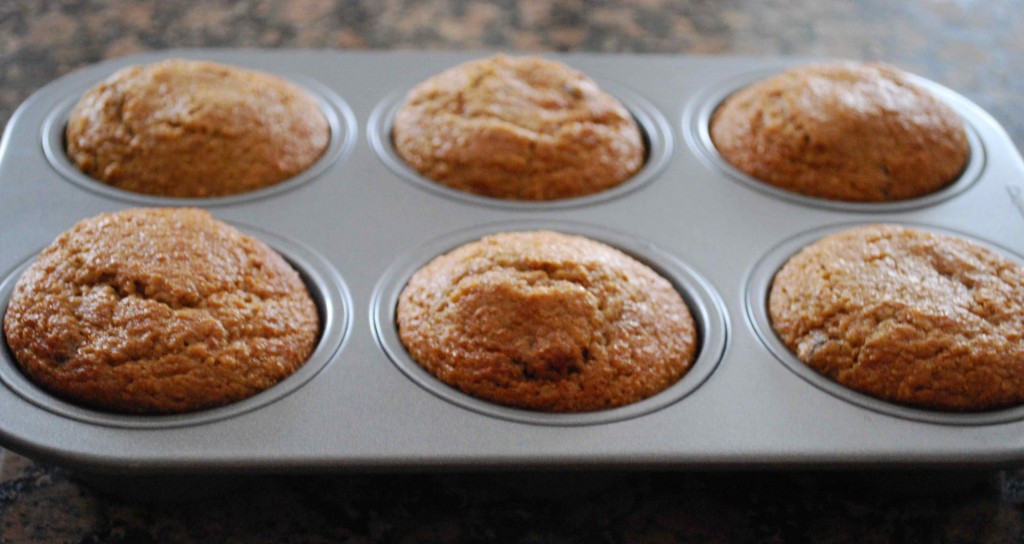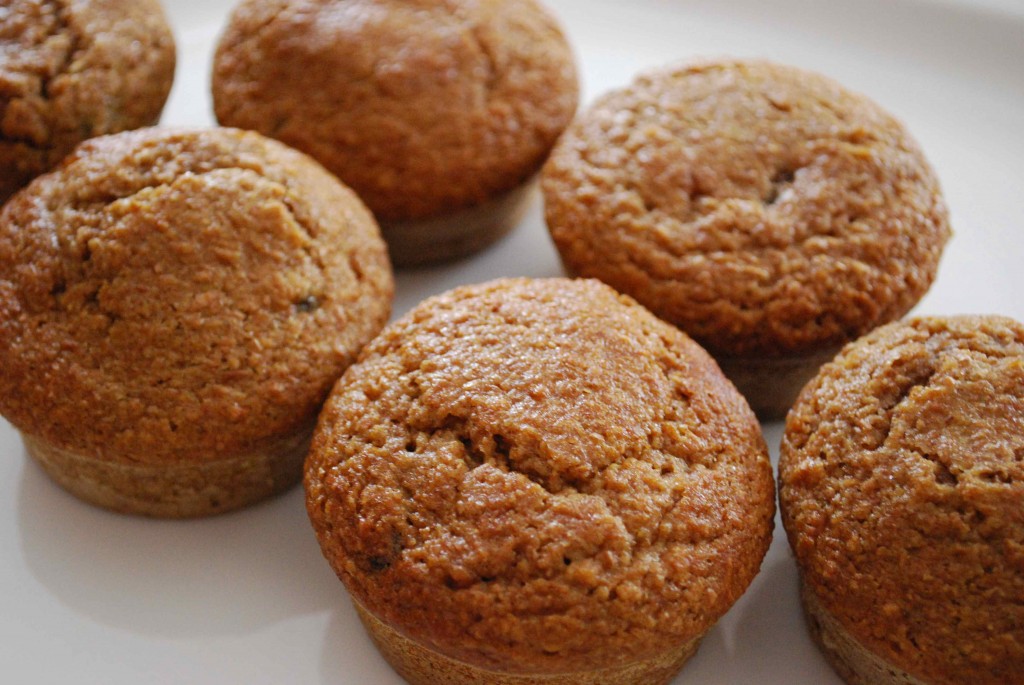 Moist Honey Bran Muffins
Courtesy of Bob's Red Mill (wheat bran packaging)
1 cup wheat bran
1 ½ cups whole-wheat flour
½ cup raisins
1 tsp. baking powder
1 tsp. baking soda
1 cup milk
½ cup honey (or molasses)
¾ cup unsweetened applesauce
2 tbs. oil
2 eggs, beaten
¼ cup chopped nuts (optional – I omitted)
Preheat oven to 400 degrees.
Combine wheat bran, flour, baking soda and baking powder.  Stir in raisins and nuts (if using).
In a separate bowl, blend applesauce, milk, honey (or molasses), oil and egg.  Add mixture to dry ingredients and stir just until moistened.
Spoon mixture into greased muffin tins (or muffin cups) and bake for 15-20 minutes.  *I baked mine for 15 minutes and they turned out perfect.
Yields 12 muffins according to recipe, but I got 17 out of it.
Nutrition Facts (calculated by sparkrecipe.com)
Serving size: 1 muffin
Calories: 120.8
Total Fat: 2.6 g
Cholesterol: 25.3 mg
Sodium: 118.9 mg
Potassium: 121.1 mg
Carbohydrates: 24.1 g
Dietary Fiber: 3.1 g
Sugars: 9.3 g
Protein: 3.4 g