I'll be honest; I am not a huge fan of many vegetables. I mean I don't mind them and I will eat most of them, enjoying some more than others, but if I were forced to not eat a good number of veggies I would have no problem with that. Greg on the other hand will eat almost any vegetable you put in front of him.
Knowing that it is a must for me to include lots of veggies in my diet, I take my so-so relationship with vegetables and try to find ways to spruce them up so I will enjoy them more. Green beans are a vegetable that I like for the most part and I love onions, so when I saw this recipe I figured it would be a great combination for my vegetable picky taste buds. It is a simple recipe but just gives that extra something. It is also a great side dish for gatherings; we have served it twice for family get-togethers and everyone loves it.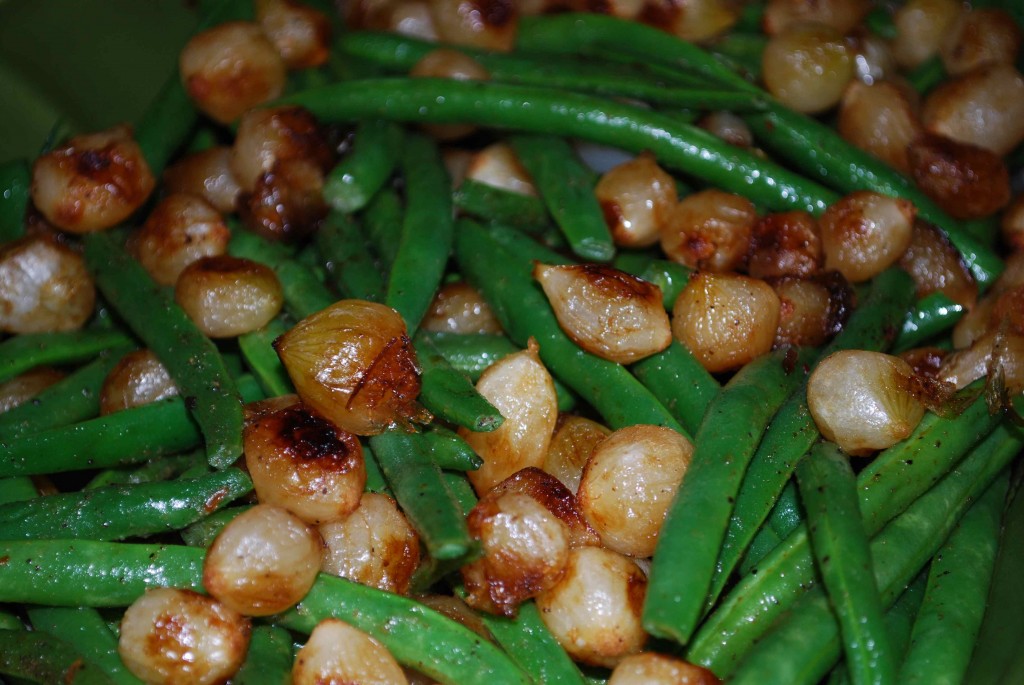 Green Beans with Caramelized Onions
2 tbs. olive oil, divided
2 (16-ounce) packages frozen pearl onions, thawed
1 tbs. sugar
1 tsp. salt, divided
2 pounds green beans, trimmed
Heat 1 tablespoon oil in a large nonstick skillet over medium heat. Pat onions dry with paper towels; add to pan. Increase heat to medium-high; sauté onions 5 minutes. Add sugar and 1/2 teaspoon salt; sauté 15 minutes or until onions are tender and golden brown. Spoon into a bowl.
Heat 1 tablespoon oil in pan over medium-high heat. Add beans; sauté 8 minutes or until crisp-tender. Add onions, 1/2 teaspoon salt, and pepper; cook 2 minutes or until mixture is thoroughly heated.
If you like a little heat, add crushed red pepper to taste towards the end.
Yields: 10 servings
Nutrition Facts
Serving size: 1 cup
Calories: 89
Total Fat: 2.9 g
Cholesterol: 0 mg
Sodium: 249 mg
Carbohydrates: 15.4 g
Dietary Fiber: 4.6 g
Protein: 2.5 g