Greg and I love pizza, but we have had a very hard time finding a good pizza place in our area. While wanting to use some things from around the house and having a craving for pizza, I decided to make one homemade. We could have it exactly the way we wanted and we could enjoy it fresh out of the oven.
Not really feeling like the typical tomato sauce and cheese pizza I rummaged through the refrigerator and pantry and came across some pesto, which I thought would be a great replacement for the tomato sauce. I also found onion and chicken, which are two of our favorite pizza toppings anyway. I knew I had flour and yeast, so the dough wouldn't be a problem either, so I got to work.
The outcome was delicious! It wasn't too heavy but it was very filling and the flavors were light and tasty.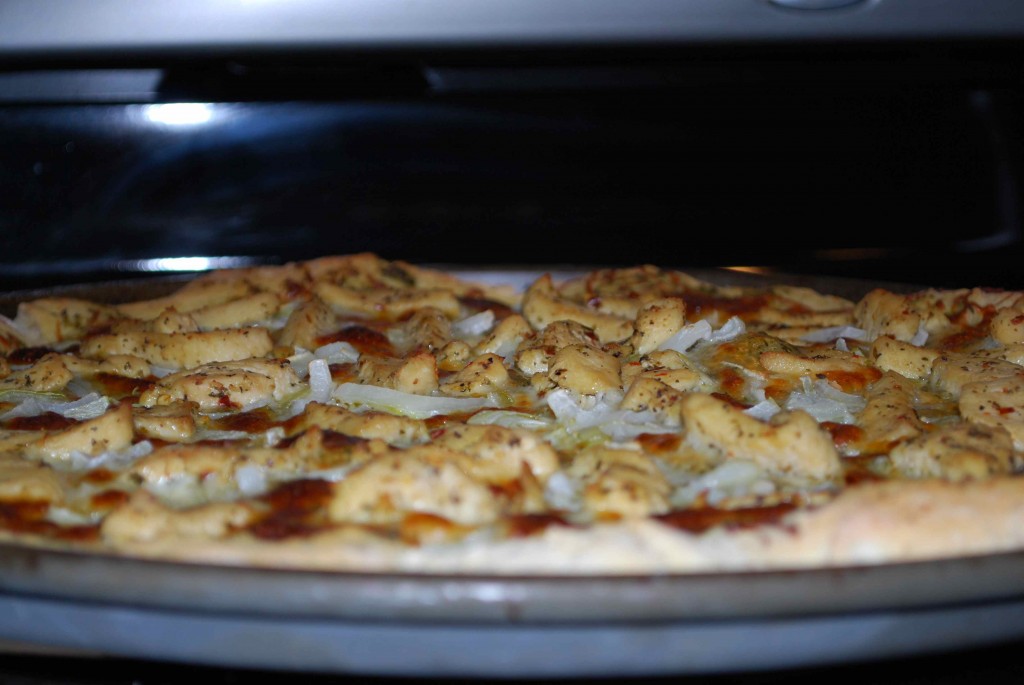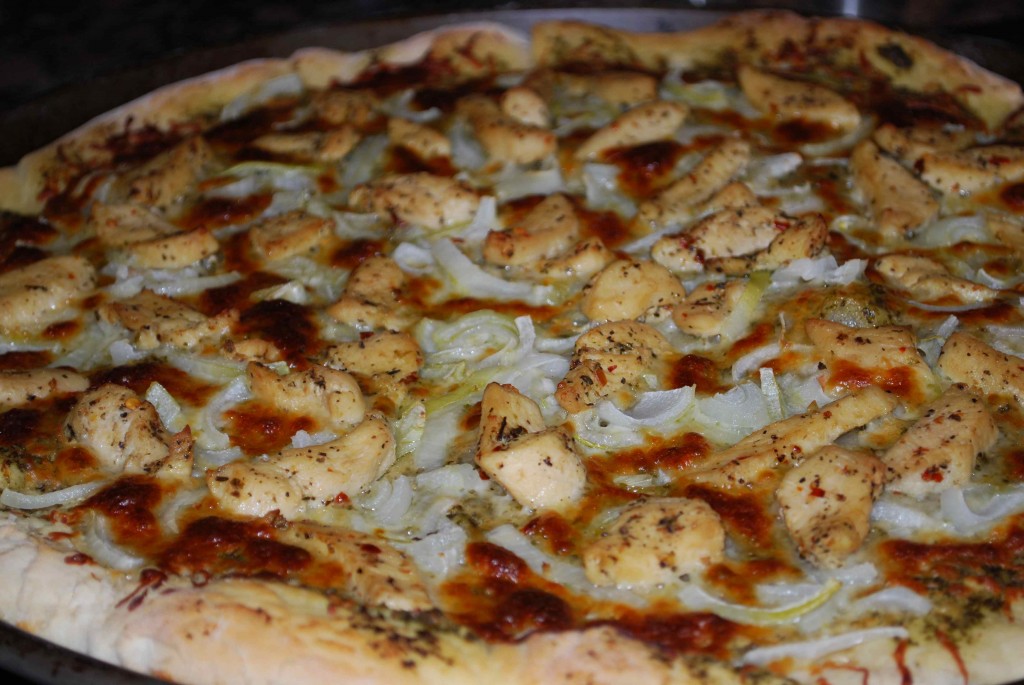 Chicken and Pesto Pizza
pizza dough (I used this Emeril recipe)
store bought pesto
½ cup fresh Parmigiano-Reggiano cheese, grated
1 ¾ cups grated mozzarella cheese
1 small onion, thinly sliced
1 boneless skinless chicken breast, sliced and cooked
Prepare your pizza dough and roll it out onto a prepared pizza pan or stone.
Spread your desired amount of pesto on top of the dough, being sure to leave the edges clean for the crust. Add the grated Parmigianino Reggiano cheese, mozzarella cheese, onion and chicken.
Place in a 425 degree oven for about 18-20 minutes.
Yields: (1) 16 inch pizza