Back in January we had Greg's mom and grandparent's over to celebrate his mom's birthday as well as mine. The thing is, my mother-in-law and I share the same birthday, January 7th (Greg and my sister also share the same birthday-Oct. 12th). I know, it is strange. Anyway, since Greg took me out to dinner on my birthday, we wanted to do something for his mom the following weekend.
To our happiness, this "family" dinner with his side was also a success. Of course my main concern was the dessert. With the holidays just coming to a close, I was really tired of all the heavy desserts and was looking for something lighter, almost summery. When I found a Tyler Florence recipe for Lemon Pudding Cake with Fresh Mixed Berries, I knew that would be perfect. I also thought it would be fun to have individual servings of dessert, which this recipe was designed for, so it worked out great.
This recipe is so light and refreshing. I will definitely be making it again as spring and summer approach. It is a fairly easy dessert to put together but it really has the "wow" factor. It looks like you spent a lot more time than you actually did, but that can be your little secret. ;o)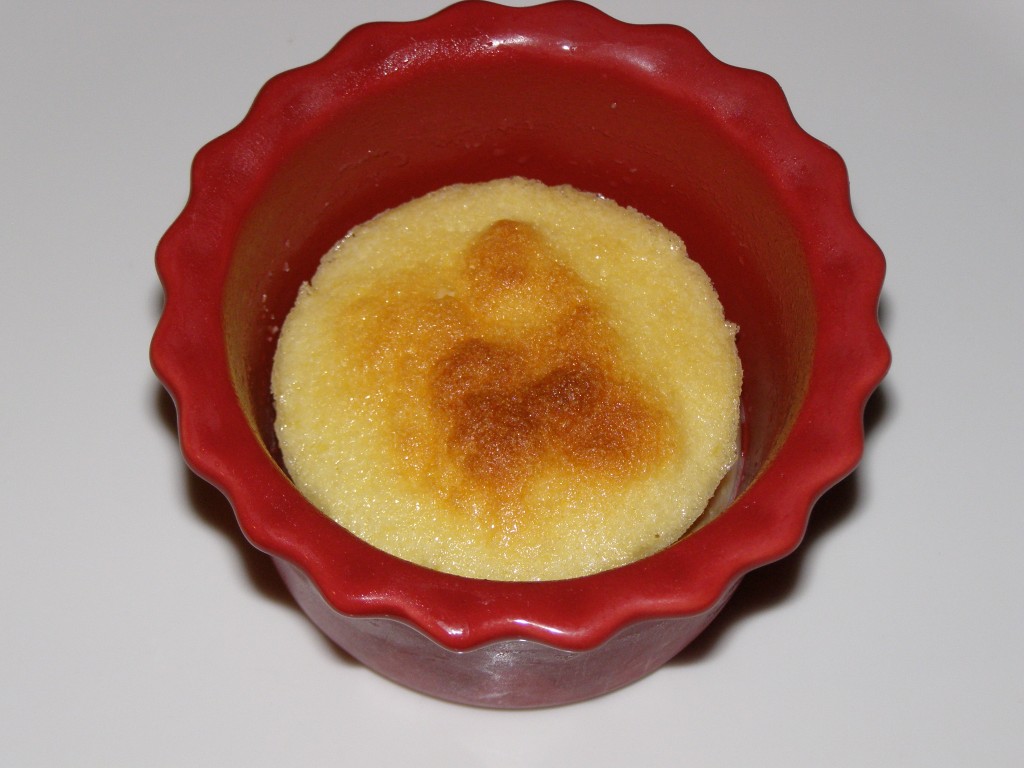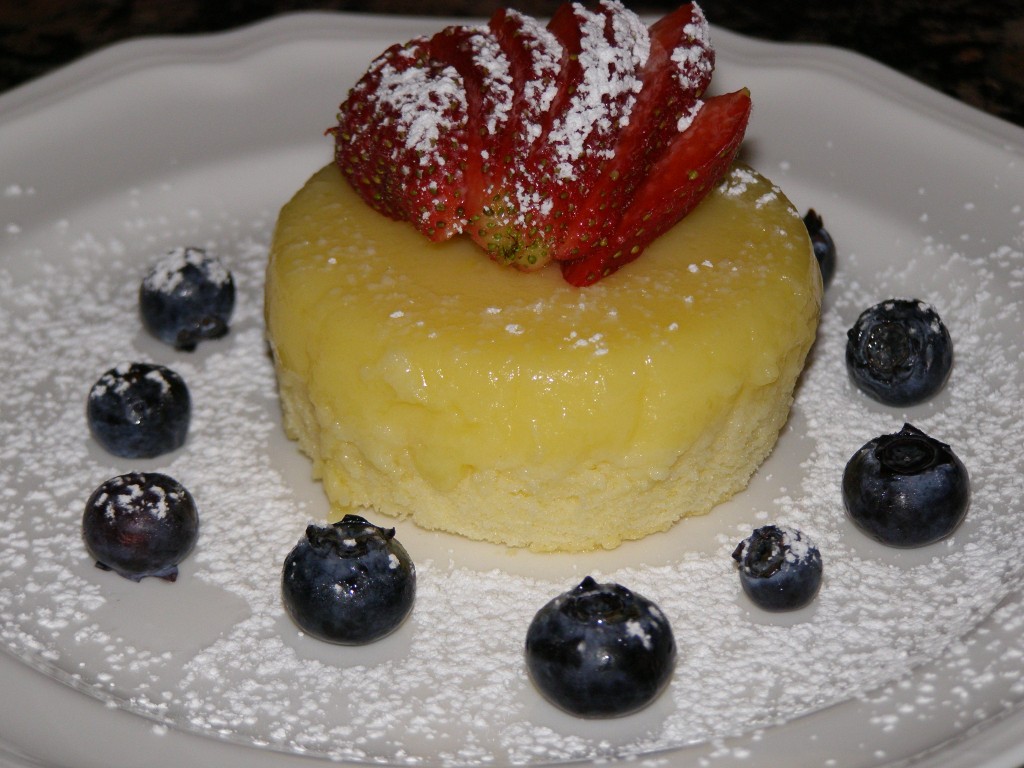 Lemon Pudding Cake with Fresh Mixed Berries
courtesy of Tyler Florence and Food Network
1 tbs. unsalted butter
2/3 cup superfine sugar
2 eggs, seperated
2/3 cup reduced fat buttermilk
2 tbs. lemon juice
1 tbs. lemon zest
1/4 cup all-purpose flour
1/4 tsp. salt
Garnish:
Feel free to switch out the berries with whatever kind you choose. I used strawberries and blueberries.
1 cup fresh raspberries
1 cup fresh blueberries
1 cup fresh blackberries
2 tbs. confectioners' sugar
Preheat oven to 325 degrees. Butter and lightly sugar 4 ramekins (about 1-cup size).
In a mixer, add egg yolks, buttermilk, lemon juice and lemon zest and beat until well combined. Reduce the speed to low and sift in flour, sugar and salt. Continue to mix until combined. Beat egg whites until you get stiff peaks then combine the 2 mixtures by gently folding them together, a little at a time. Divide evenly amongst ramekins then bake in a water bath – set ramekins in a roasting tray and fill with water halfway up the sides of the ramekins.
Bake for 60 minutes until the top springs back when gently pressed and the cakes have a nice golden brown color. Allow to cool slightly, then carefully invert onto a plate. Serve with fresh berries and dust with powdered sugar.
Yields 4 servings.