It's no secret that I love baked goods. If I could eat a fresh muffin, scone, pastry, etc. for breakfast everyday I would. Unfortunately if I did this then I would probably have to spend the other half of everyday in the gym. So every once in a while I try to come to a compromise; make something yummy but do it on the healthy side. That is where these Morning Glory muffins come in.
When I saw these muffins I knew they would be the perfect "compromise" to my regular breakfast of egg whites and fruit. They would be a nice fresh baked muffin filled with fruit, yogurt, oats and loads of other good for you stuff. So I gathered my ingredients and got to work.
These were definitely tasty muffins; they were flavorful and had more of a dense consistency to them. I must admit that the Honey Bran Muffins are still at the top of my list for healthful muffins though. Not to say the Morning Glories weren't good, because they were, I think I just prefer a more cake-like texture to my muffins. Overall I recommend these and I think it is a great base recipe to tweak to your liking. It is also a great way to use up ripe bananas.
Oh, and if you are wondering why they look a little weird in the shape department, it's because I used my silicone baking cups that have a flower-like edge on them.  The pictures don't do them much justice and kind of make them look like blobs.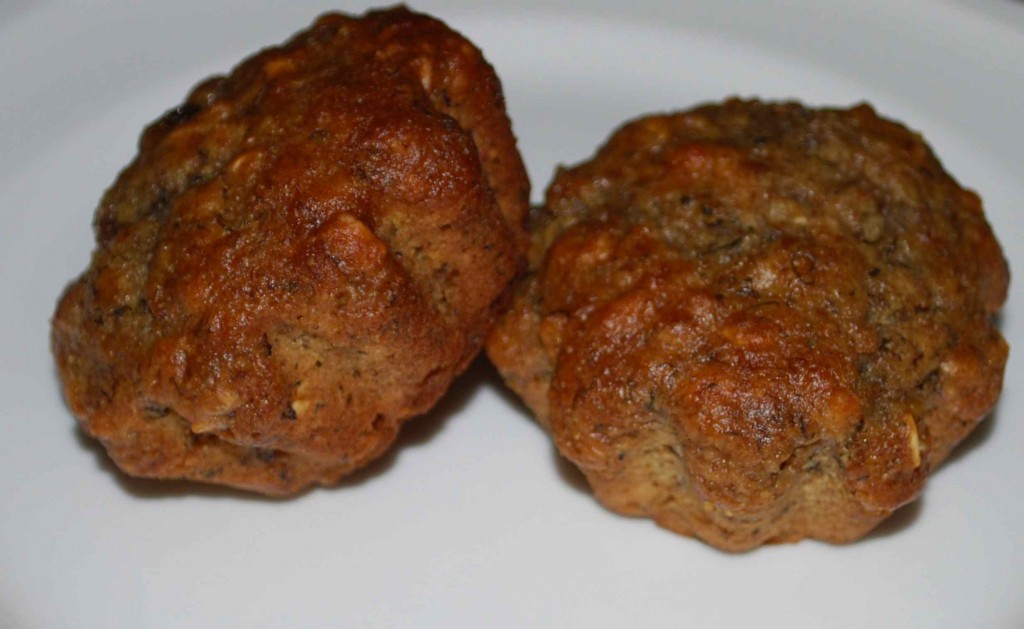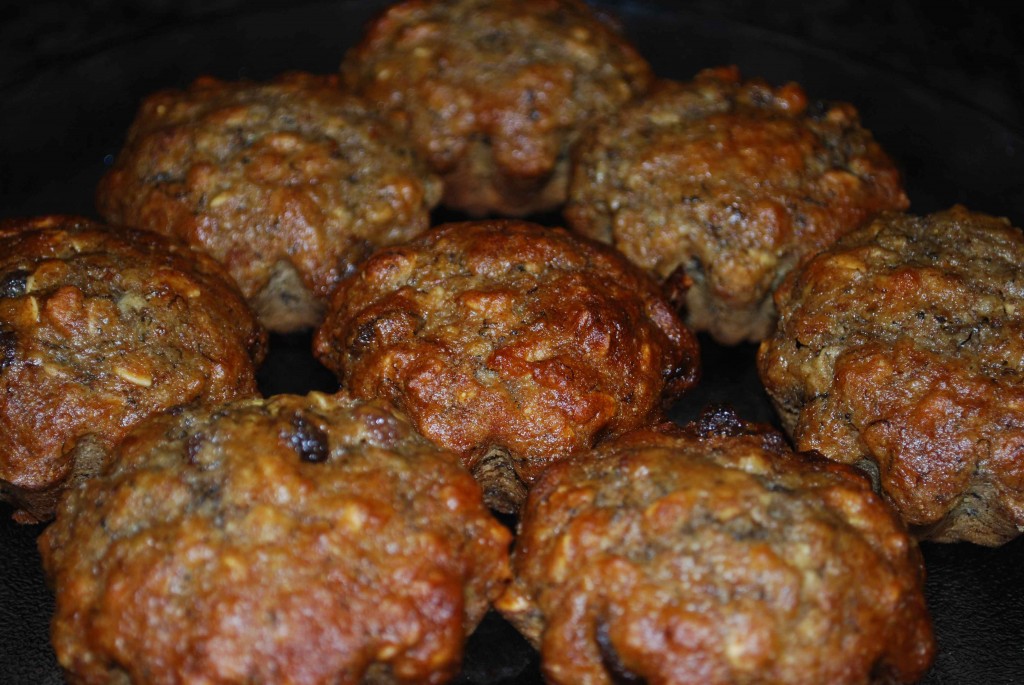 Morning Glory Muffins
Cooking spray
1 cup whole wheat flour (about 4 3/4 ounces)
1/2 cup all-purpose flour (about 2 1/4 ounces)
1 cup regular oats
3/4 cup packed brown sugar
1 tablespoon wheat bran
2 teaspoons baking soda
1/4 teaspoon salt
1 cup plain fat-free yogurt
1 cup mashed ripe banana (about 2)
1 large egg
3/4 cup raisins
Preheat oven to 350°.
Place 18 muffin cup liners in muffin cups; coat liners with cooking spray.
Lightly spoon flours into dry measuring cups, and level with a knife. Combine flours and next 5 ingredients (through salt) in a large bowl; stir with a whisk. Make a well in center of mixture. Combine yogurt, banana, and egg; add to flour mixture, stirring just until moist. Fold in raisins.
Spoon batter into prepared muffin cups. Bake at 350° for 20 minutes or until muffins spring back when touched lightly in center. Remove muffins from pans immediately; cool on a wire rack.
Yields 18 muffins
Nutrition Facts
Serving size: 1 muffin
Calories: 127.9
Total Fat: 0.8 g
Cholesterol: 12.1 mg
Sodium: 235.4 mg
Carbohydrates: 28.2 g
Dietary Fiber: 2 g
Protein: 3.4 g